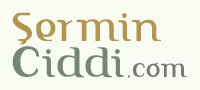 About
Introducing Şermin Ciddi: A Contemporary Ottoman Artist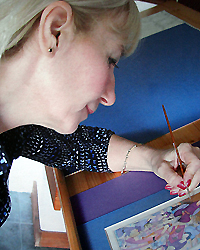 Şermin Ciddi is a renowned Turkish artist skilled in modern miniature (minyatur) painting, one of the highly specialized visual arts of Ottoman and Turkish culture along with calligraphy (hat) and marbling paper (ebru). Born in İstanbul, Ms. Ciddi takes inspiration from her native city's breathtaking vistas and rich history to create her paintings. Scenes including Turkish baths, Ottoman mosques, and the magnificent Bosphorus joining Europe and Asia come to life on her canvasses.
Ms. Ciddi studied and worked with Turkey's premier artists at the İstanbul State Fine Arts Academy and elsewhere before joining their ranks with her first exhibition of her work in 1996. Her art has been displayed in numerous galleries and cultural centers across Turkey, including as part of the "Today's Masters" series displayed as part of the 2010 İstanbul European Cultural Capital celebrations. Commissioned works depicting the travels of 17th century Ottoman explorer Evliya Celebi and the reign of Sultan Suleyman the Magnificent played feature roles in documentaries on Turkish public television. International audiences learn about the art of miniature as well as Ottoman history from her works printed in many books (see Smithsonian publication titled "Journey: An Illustrated History of Travel", Dorling Kindersley, 2017). She has given multiple seminars and taught classes in Turkish and English on classic and modern miniature art.
In April 2017, Ms. Ciddi was selected to be a permanent member of the Torpedo Factory Artist Association in Alexandria, Virginia.
Contact Information
Şermin Ciddi
Torpedo Factory Art Center
Studio 331
105 N Union St.
Alexandria, VA 22314