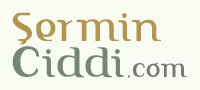 Teaching
Up to the present day, Ciddi teaches regular miniature painting classes to interested students in İstanbul Turkey, together with her mentor and colleague Ms. Gülbün Mesara. Teaching of this rare and traditional Turkish art form is carried out under the banner of the O. Prof. Dr. A. Süheyl Ünver Atelier. Ünver is consistently renowned to be the foremost practitioner of miniature and illumination art in twentieth century Turkish art.
Classes
Classes are conducted on a weekly basis, where the students receive personal guidance and mentoring directly under the supervision of Ms. Mesara and Ciddi. The work carried out adds both to the personal development of the participating students and to the output of the atelier, which has produced numerous amounts of exhibit pieces, commissioned by a variety of Turkey's mayoralties.
For further information regarding classes, please contact Şermin Ciddi.