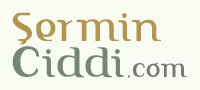 Television Documentaries
<< Return to main Exhibits index
Since 2007, Ciddi has also participated in producing commissioned miniatures for television documentaries, most notably for the award winning TRT documentary in 2009, portraying the life and work of Kâtip Çelebi.
This was preceded by a special documentary documenting the life and times of Mevlana Celaleddin Rumi in 2007, which was designated by UNESCO as the "Year of Rumi". Ciddi produced a number of pieces for the broadcast, commissioned by the national TRT channel.
As of 2011, Ciddi is presently working on a new project chronicling the life and travels of Evliya Çelebi, which has and continues to be broadcast on TRT.